Shopping Cart
Your Cart is Empty
There was an error with PayPal
Click here to try again
Thank you for your business!
You should be receiving an order confirmation from Paypal shortly.
Exit Shopping Cart
Specializing in Family Fun!
About Another Fish Charters
I'm Cpt. Ronnie, a local here in Orange Beach. Fishing is a part of the overall entertainment package we deliver. Come and enjoy the gorgeous scenery Orange Beach has to offer from a different side. Morning or evening, there will be no shortage of Kodak moments. The amount of wildlife in these backwaters is amazing. We see dolphins, brown pelicans, ducks, geese, and numerous fish every day!
Our business would not survive if not for the amount of people who choose Orange Beach as a vacation destination year in and year out. Customer satisfaction is our top priority. Six or less people allow me to see the individual needs of my customers and find a solution to allow you to have an unforgettable experience. Inshore fishing is a great way to introduce your family and friends into the outdoor way of life.
Fishing for me over the years has become a way of life. I could not imagine doing anything different. When you love your job as much as I do, I find it is rather simple to excel and strive to exceed my own expectations. Unique fishing experiences is what we specialize in.
From begginers to the experts, we got all the bases covered. No matter if you just want something to pull on the line, or you want to chase that certain fish you heard about, just let me know and I will gladly share with you what it has taken me years to learn.
An inshore guide is a great way to capitalize on an inshore fishing experience. Because I keep the groups private makes this a great way to entertain the whole family. No need to take a separate trip on a dolphin boat, see dolphin and catch fish at the same time!
Don't walk in the door at some marina and book an inshore fishing trip. Alot of those boats are owned by someone that has another job, they have that boat as a second source of income. Business is based only on the people that walk through that door! They hire anybody with a captains license. That don't mean they know anything about inshore fishing. Inshore fishing is not something you read in a book. It takes years of being there, watching, learning, remembering. I keep a notebook with all my trips every year. In that I include everything, even what I caught, when I caught it, where I caught it, what it ate, everything! The contents of those books from over the years show a pattern. Every year the fish are in the same place at the same time. Yeah they do move around, but they come through in a breeding pattern every year. Most of the guys that take the time to build these sights are pretty good people. This is how we pay the bills!
I was born and raised here, on boats, on the water, my whole life! It's how my dad raised me, it's how I raise my son, and I hope one day he might enjoy it as much as I do. I take great pride in my work and there is no replacing time spent on the water. Every day I spend on the water adds to my book of knowledge. Over time you can start to pattern fish. Much like deer hunting! I spend as much time on the water as I can. Taking notes every day. So don't put your family in the hands of someone who seen the job app hanging on a ice machine. Hire a guide, an inshore guide, not a charter boat captain!
The difference between a party boat, or a shared expense boat, is much like the difference between driving your car to work, or taking the bus. Surely you don't want to have your family around a bunch of different strangers, that may have some habits you may not want to expose your family to. With my inshore fishing guides, I'm sure you will find a family friendly atmosphere, while having the ultimate fishing experience, in Orange Beach, Alabama.
Over the years I have found that there really are no strangers to me in my line of work. Owning and operating my own private inshore fishing boat, I have come to realize I know everybody, only the faces change. My one on one experience with so many people has made me realize to some extent, we all have very similar characteristics. I have learned how to read people very well, assuring you the most comfortable and enjoyable inshore fishing experience.
24 ft Fish Master Center Console
6 Person Maximum
Coast Guard Inspected
Padded Seats for Comfortable Ride!
Location:
Orange Beach, AL 36561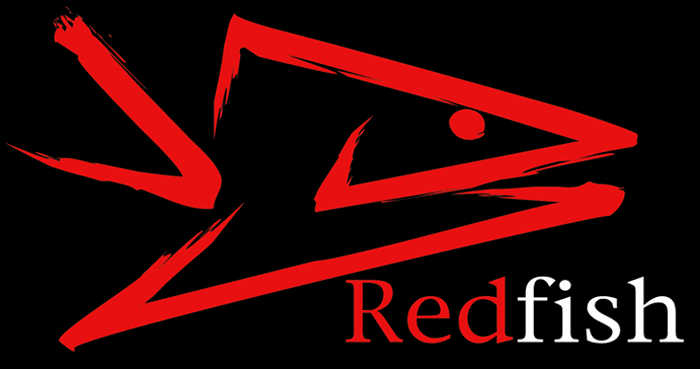 /